e-Boarding Service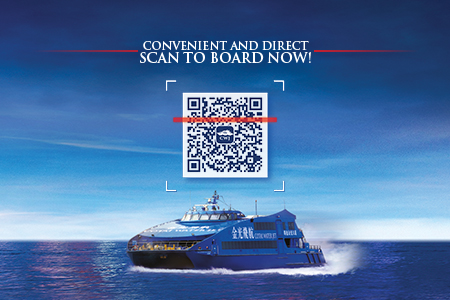 You can now eBoarding with your QR Code on all City Routes, just purchase your ticket with Cotai Water Jet APP. That's another service from us to make your life easier.
Free WiFi Service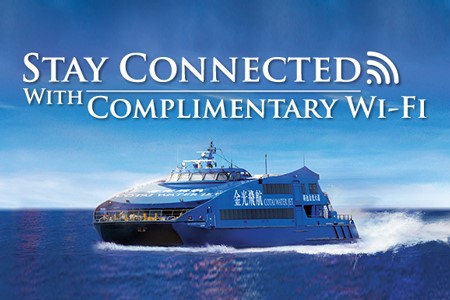 We have further enhanced your WIFI experience. Effective 2 March 2017 our entire fleet offers full complementary seamless WIFI connectivity enabling you to stay connected throughout your journey.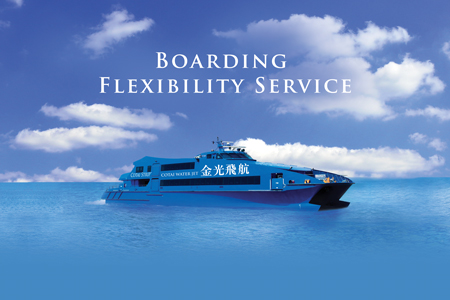 Cotai Water Jet continues to enhance passenger experience. Passengers can now enjoy Flexible boarding service on our airport route Cotai First class.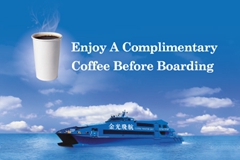 Effective 18th August 2017, passengers holding full fare Airport Route Cotai First Class Tickets will be entitled to the use of our VIP LOUNGE whilst waiting to board. Our VIP Lounge located at the waiting hall offers complimentary self-service Coffee machine, bottled water, shoe-shine machine, charging stations, WIFI access, newspapers & magazines.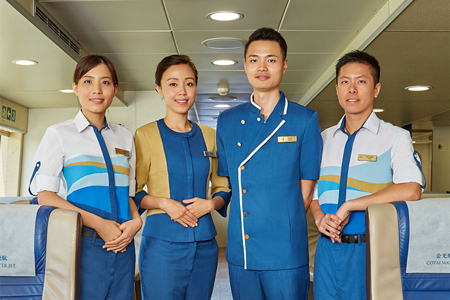 Amendment request received in writing
Amendment charge
Change of sailing schedule (time only)
Free of charge
Change of sailing date
2 hours or less before sailing time
a 25% surcharge of the total amount will be charged
All amendment or cancellation must be received by E-mail and phone amendment or cancellation will not be accepted.
All services provided by Cotai Water Jet are subject to availability. Cotai Water Jet reserves the right to make a final decision on all services to be performed should there be any disputed.
Ferry ticket cannot be changed, refunded and cancelled.
CWJ shall not be liable for any exemplary, punitive, special or consequential damages, including lost revenues, lost profits or lost prospective economic advantage arising from any performance of, or failure to perform, service under this agreement, and client hereby releases and waives any claims against CWJ regarding such damages.